Liberty Safe Manufacturing Facility Case Study
SUMMARY:
By installing Stellar Smart lighting and the ELC power management system, Liberty Safe is reducing power costs by 69% and saving over $60,000 per year.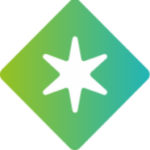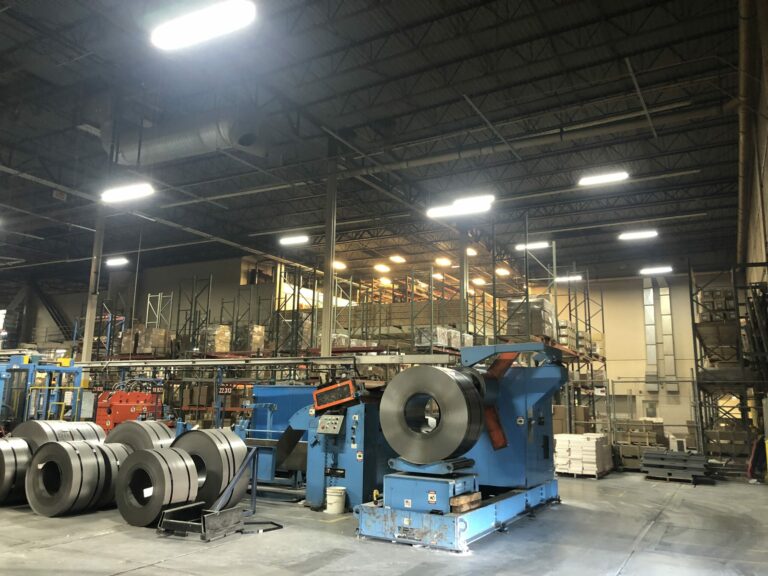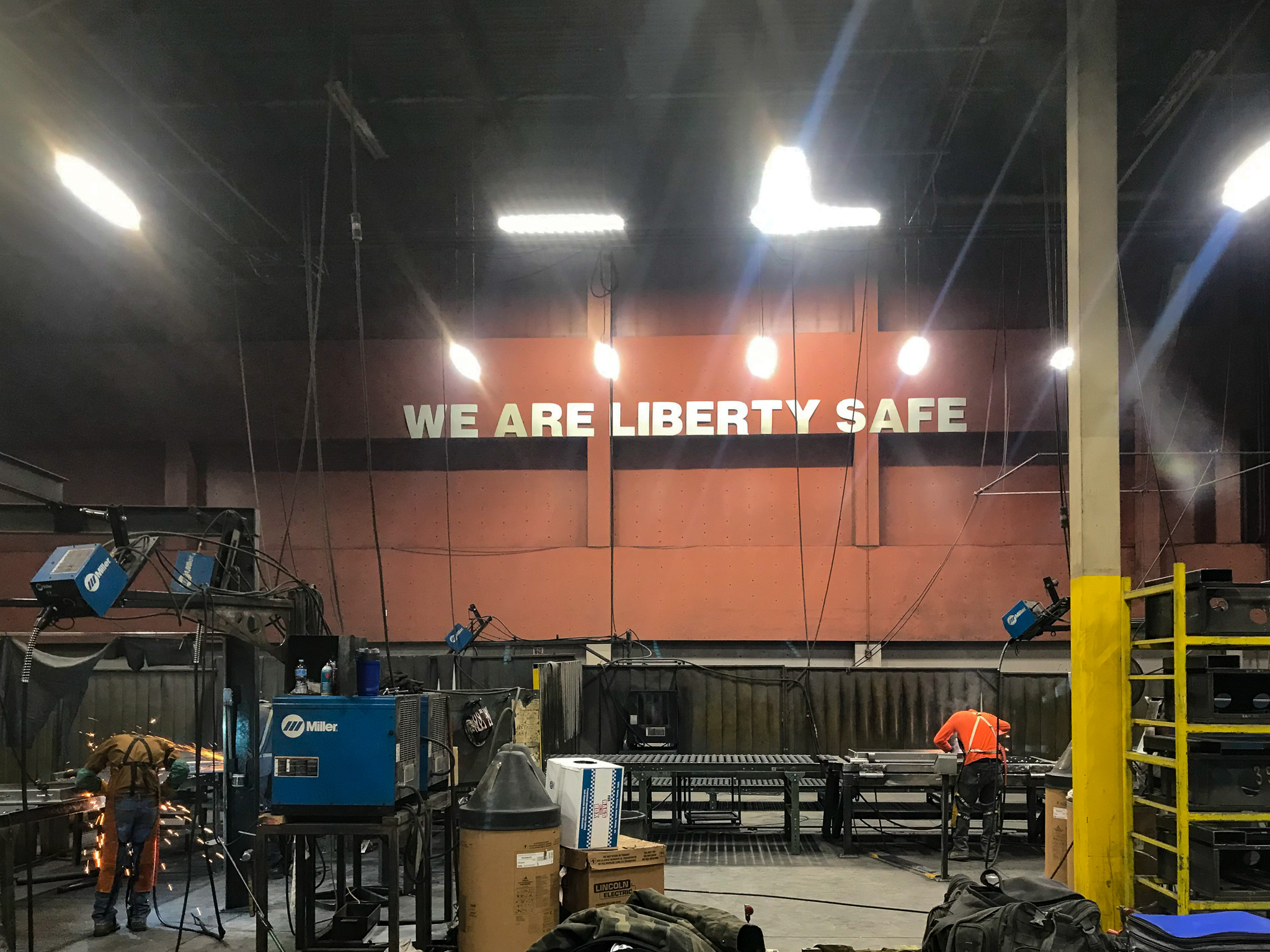 As the largest power consumer of the local electrical company, Liberty Safe was looking for ways to decrease their power bill while increasing their production capabilities.
Their existing lighting system was old and inefficient and visibility was less than optimal. This caused production errors, and they were paying a high power bill with no easy way to adjust.
By installing the Stellar Smart Lighting + Power Management Network, Liberty Safe is looking forward to managing and tracking peak demand times and charges, preventative maintenance over key equipment and providing improved insights about critical machinery including HVAC and motor power consumption.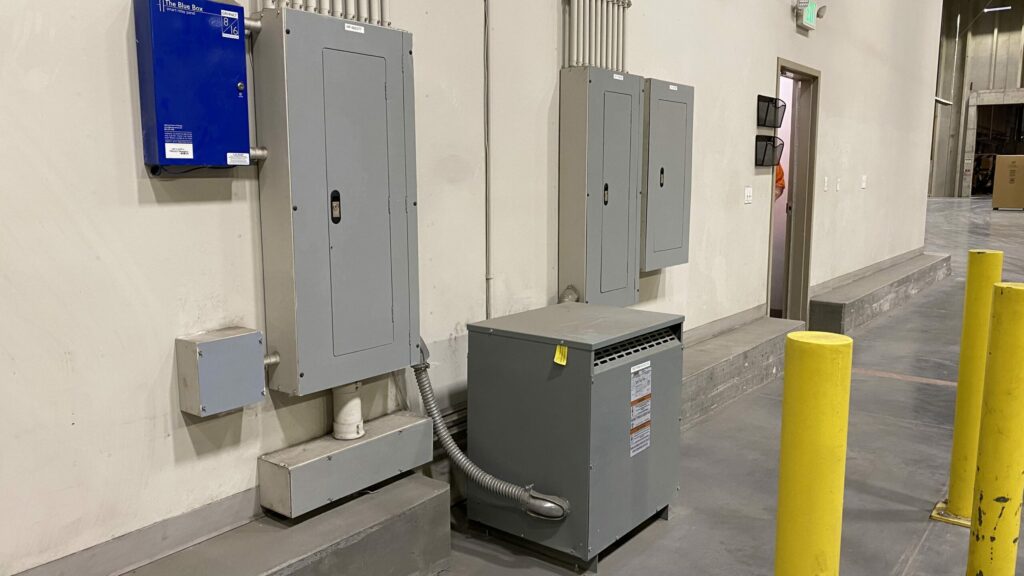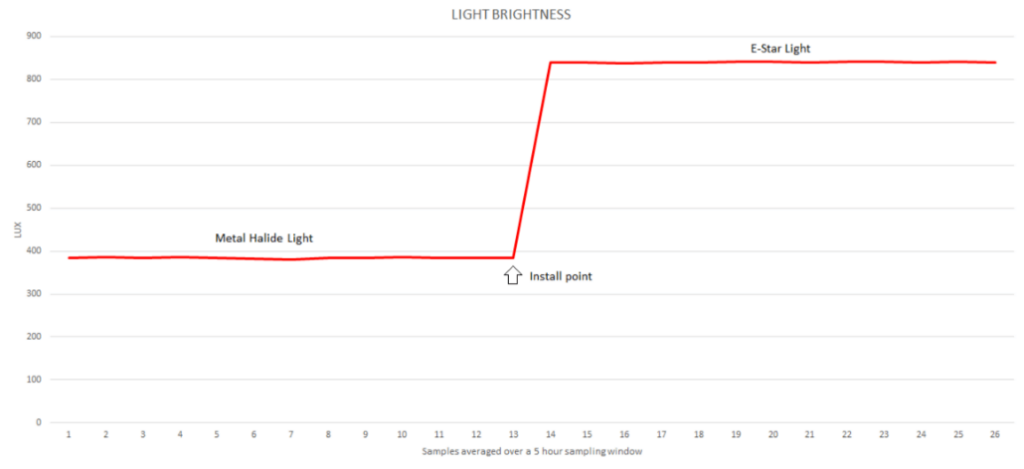 By tracking 50+ individual circuits and key equipment, Liberty will be empowered to truly see where their power is being utilized and how to better maintain key pieces of equipment. With the Stellar Power Management Network, the team will be able to analyze when and where their power is being used.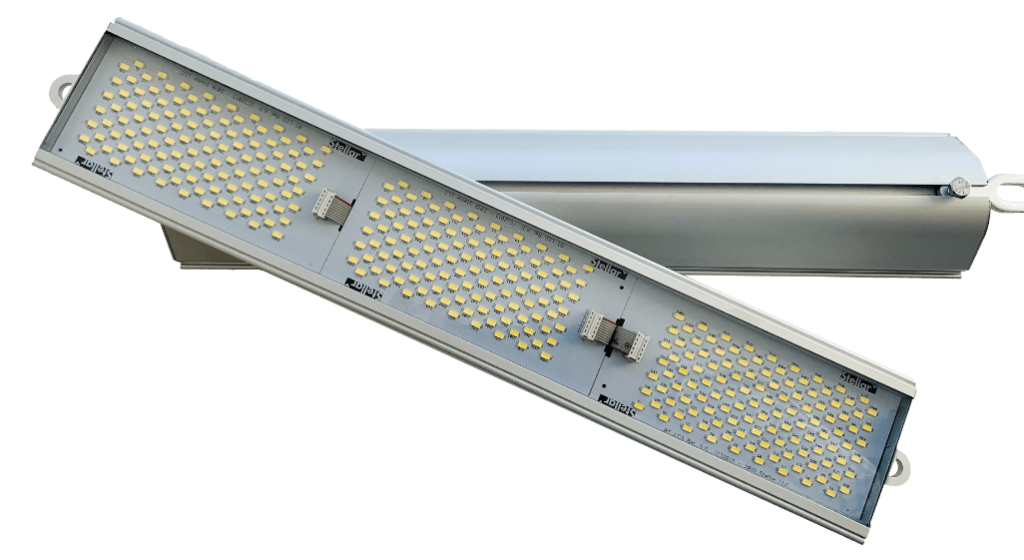 One design is able to retrofit on 250 existing lighting fixtures with different configurations
Works with existing A/C lines
Simple to connect and easy to install
Slim + elegant domed light fixture design
Redundant modules allow for partial outage without losing light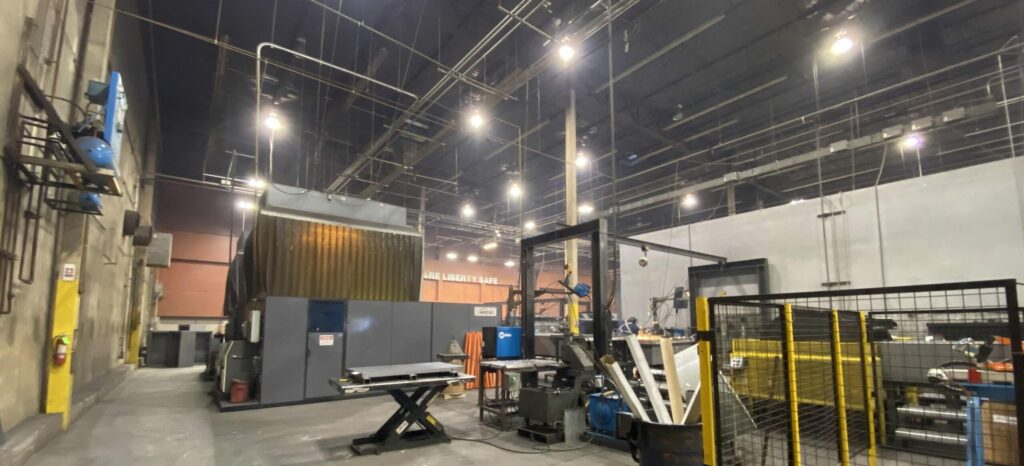 From the data collected and analyzed by our ELC Environment Controller, Stellar Smart LED lights reduced power consumption by 69% in comparison to the original lights.
Even with this reduction, the Stellar lights are brighter and have improved production efficiency by reducing mistakes previously caused by low visibility. 
Overall, Stellar Smart Energy Solutions is saving Liberty Safe approximately 785,000 kWh per year which amounts to a savings of $60,000 per year in energy costs alone. 
"The lighting is great, all the areas have a greatly improved feel. Nice job—excited to see the power cost savings!"
Steve Allred, CEO Liberty Safe
Want to learn how much energy Stellar can save you?
Schedule your free ROI Analysis