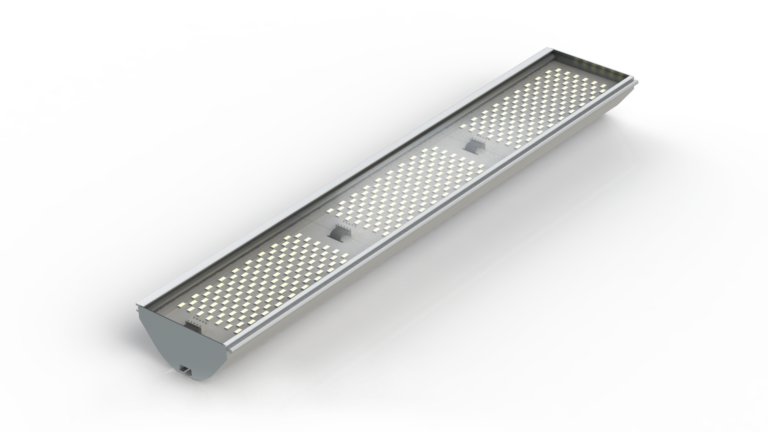 Stellar Smart is more than just a lighting company.
We are creating and providing an ecosystem of smart elements that, through their interconnectivity, bring you all the advantages of a smart building. Such innovation starts with the lights, plugs, and switches but quickly extends to a host of devices that learn from your environment and save you enormous amounts of energy in the process. Not only are our systems Smart, they are Stellar Smart and you're going to save like never before.
Stellar Smart's patented technology is leading the way in LED lighting and energy management solutions.
Each Stellar LED light contains patented WAVE Power Transformation™ technology to protect against power surges and enable seamless A/C line connectivity with other lighting fixtures to dynamically control operations and reduce power usage.
Our enterprise energy monitoring and analytics software dramatically reduces energy and maintenance costs above and beyond standard LEDs.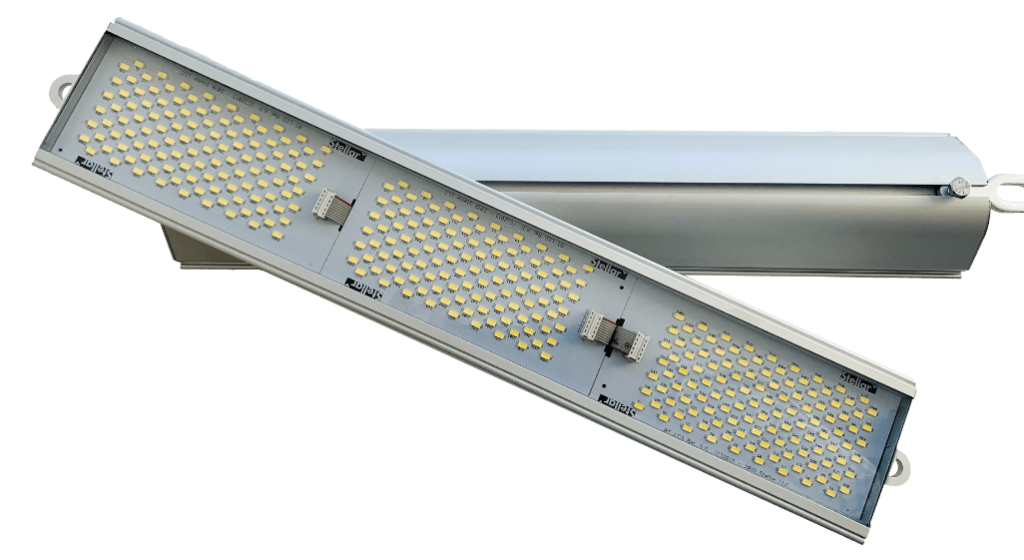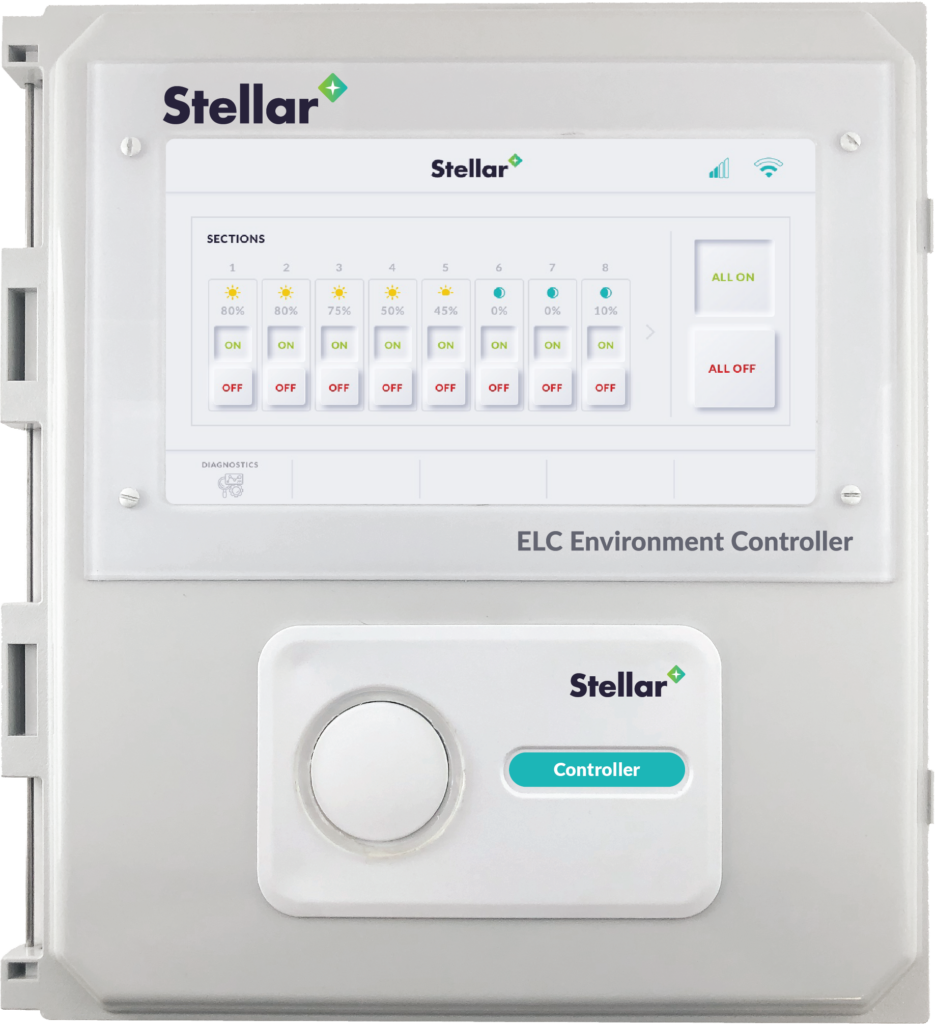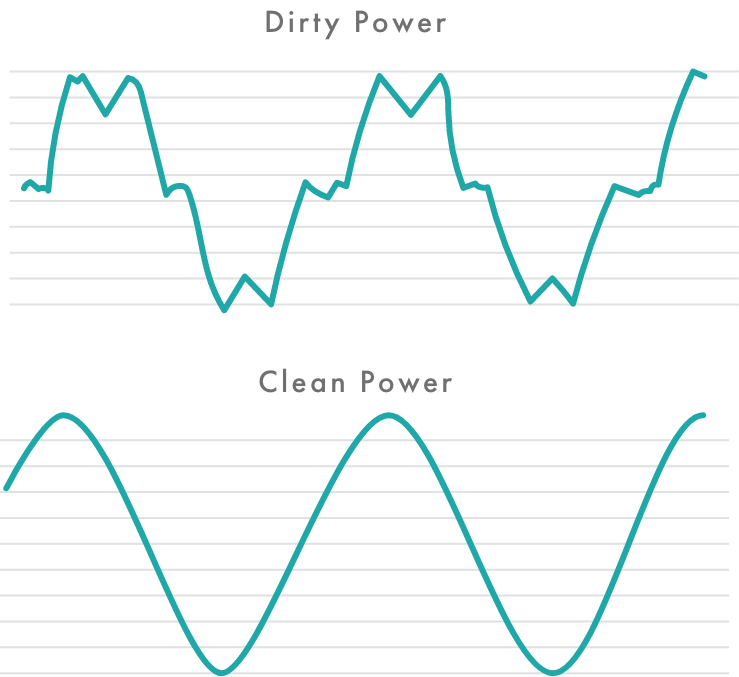 WAVE Power Transformation™ technology protects against voltage fluctuations— AKA "Dirty Power"
"Dirty power" is an abnormality in the power quality that is being delivered to a system. These abnormalities can include low power factor, voltage variations, frequency variations, and power surges. All electrical systems are based on a supply of power at a certain voltage and frequency.
Dirty power issues damage typical LED systems and significantly shorten their lifespan.
Stellar's patented WAVE Power Transformation™ technology solves the dirty power problem by monitoring voltage fluctuations and automatically adjusting light settings to prevent damage.
Reduce the risk of typical LED failures and protect your lighting investment.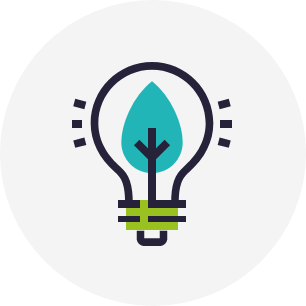 Reduce costs up to 70% vs typical commercial lighting
Start with a free ROI Analysis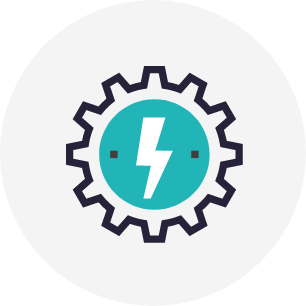 Reduced maintenance & replacement costs
WAVE power surge protection
Line and fixture status monitoring
No ballast or light replacement
headaches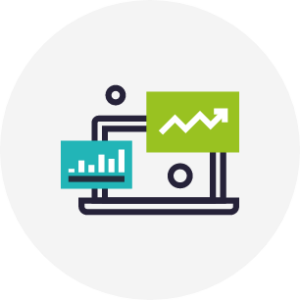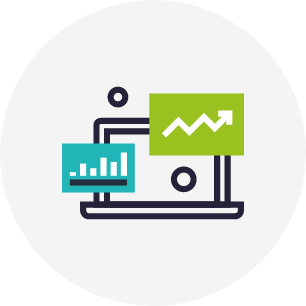 Retrofits using existing AC wiring
2-way communication & control of lights
Works on existing power lines
No additional communication lines required
More Than Just Better LED Lights
Bundled together, Stellar Smart lights and controllers connect to electrical equipment and environment sensors across the enterprise to create the Stellar Energy Analytics Network™ to reduce power costs by 50-80%.
Stellar is more than just better LED lights—it's an integrated power management system.
Stellar Power Management Network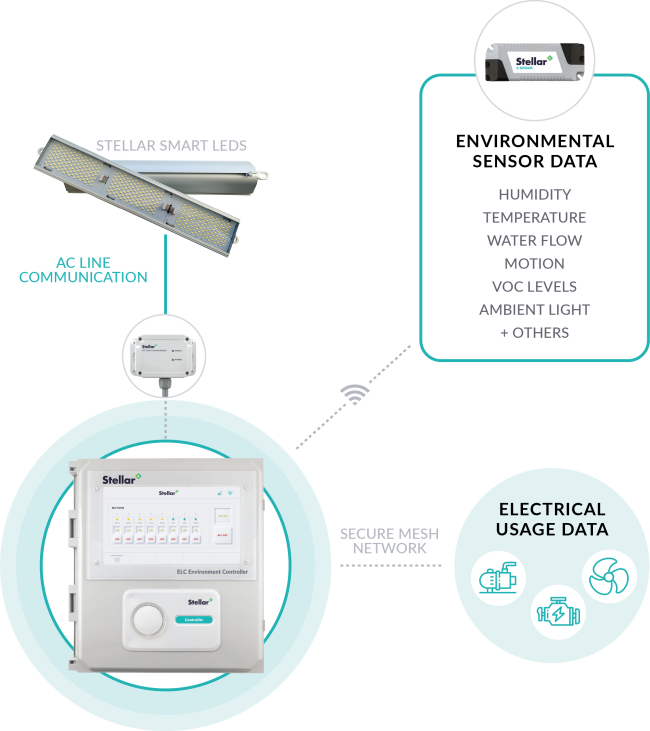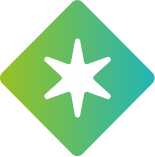 WAVE Power Transformation™ technology dramatically reduces heat
No ballasts, eliminates replacement costs
Low-temp LED arrays reduce air conditioning costs
LED chips last years longer when heat is reduced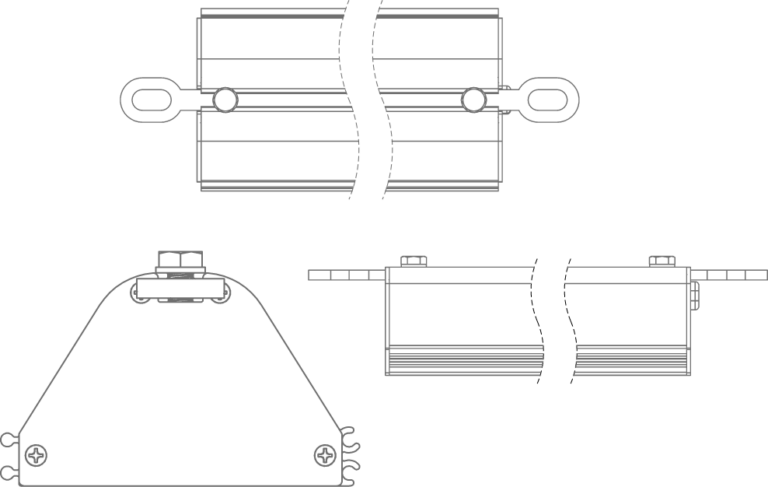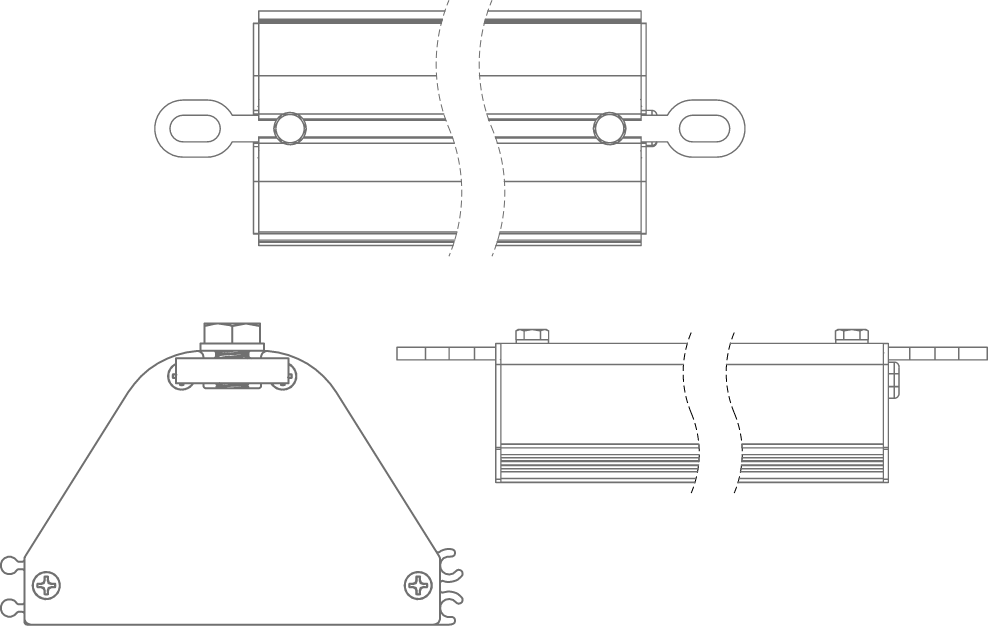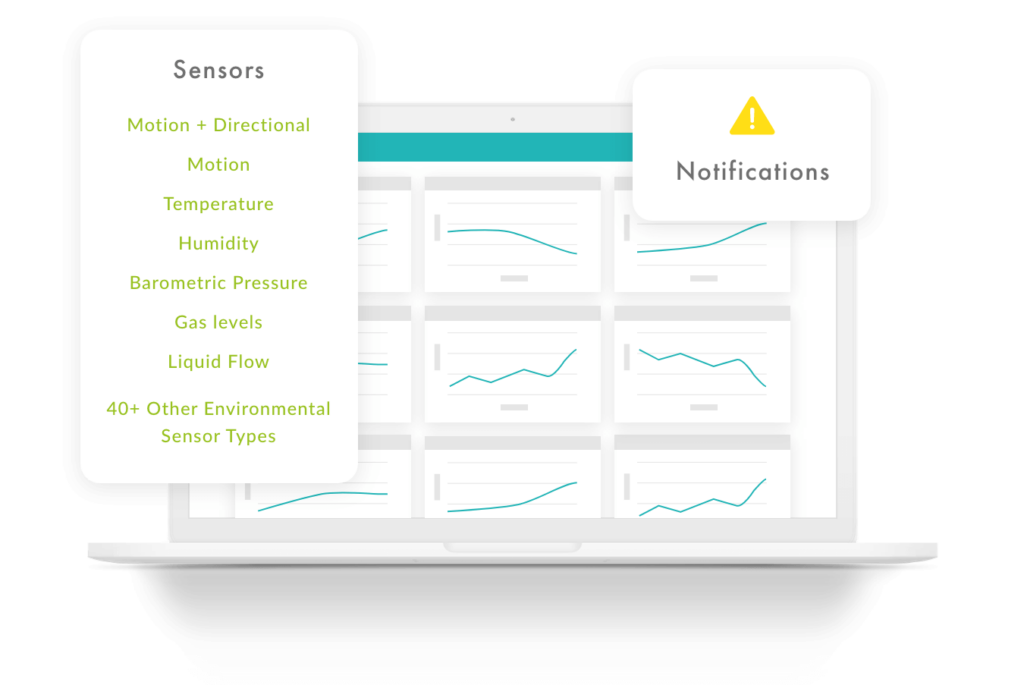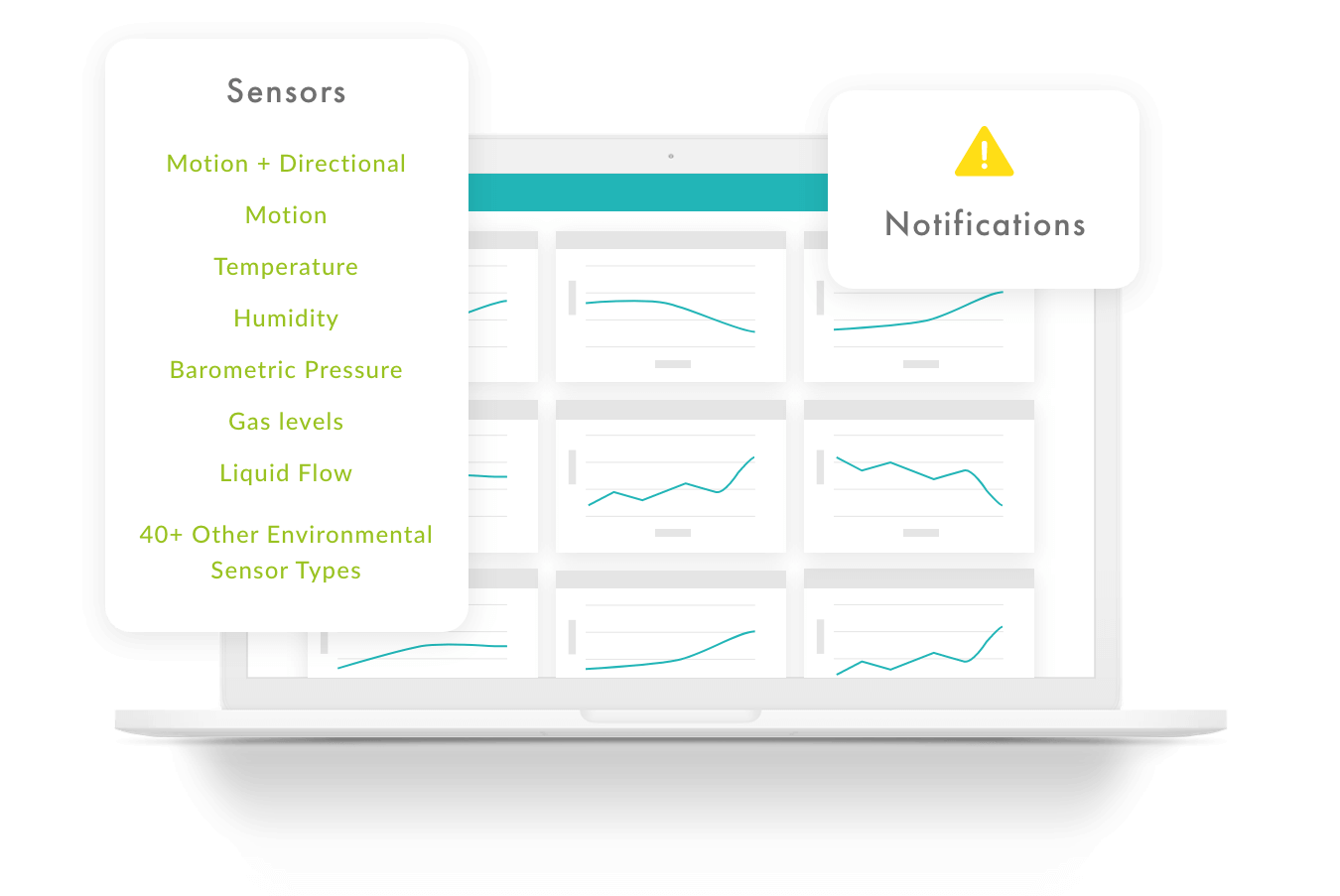 ELC Environment Controller™
The central ELC panel communicates to Stellar Smart Lights and receives feedback from Stellar Smart sensors, creating a feedback loop of precise control and valuable insights over internal environment data as well as any electrical equipment or machinery in a facility.
Identify inefficiencies, change lighting schedules, predict and prevent outages and equipment failures.
One design is able to retrofit on 250 existing lighting fixtures with different configurations
Works with existing AC lines
Simple to connect and easy to install
Slim + elegant design
Redundant modules allow for partial outage without losing light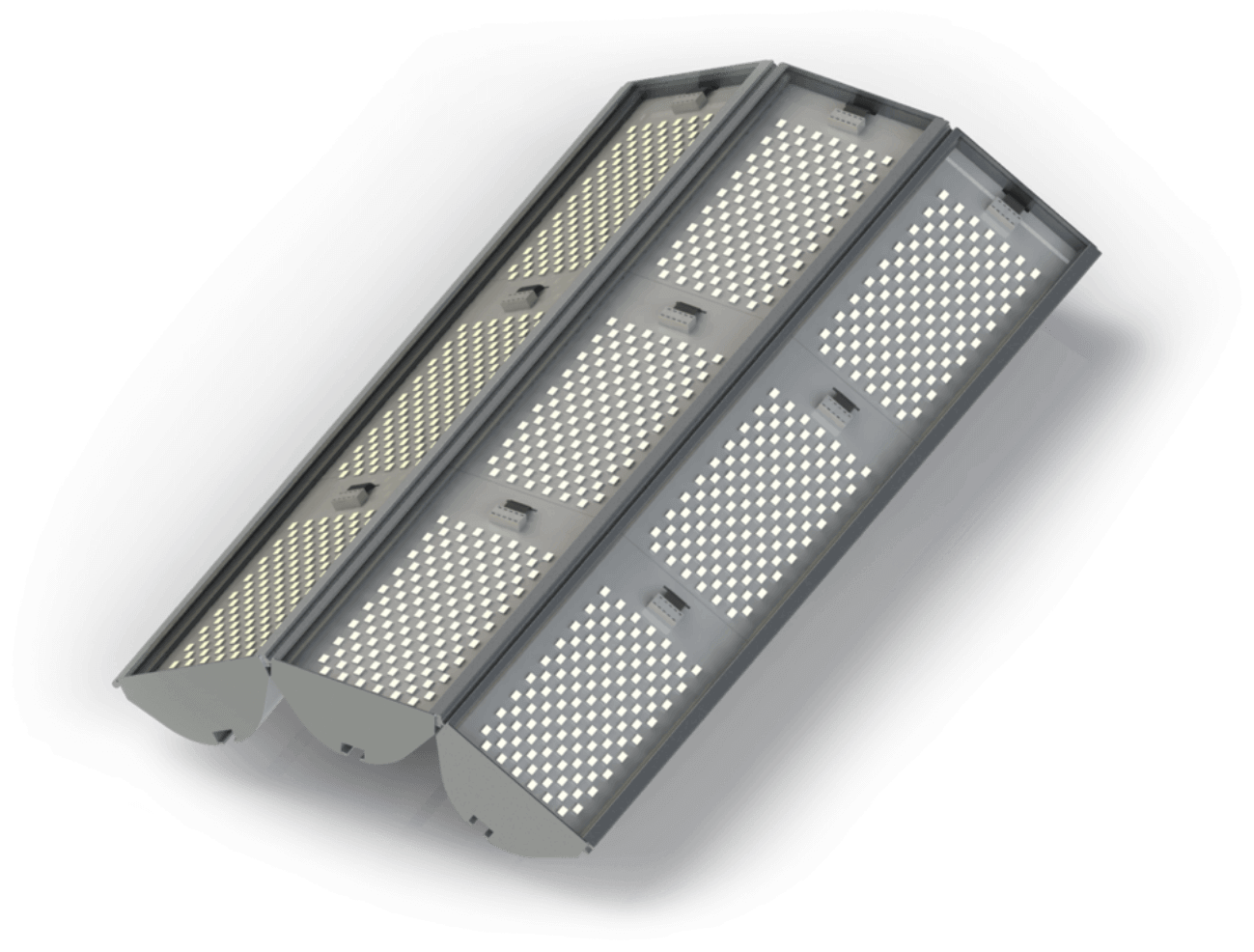 Look Who Is Experiencing Stellar Savings: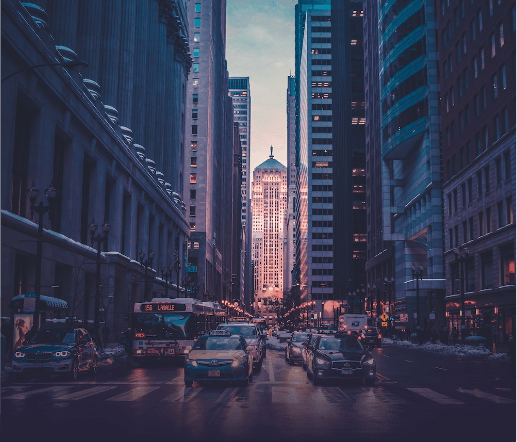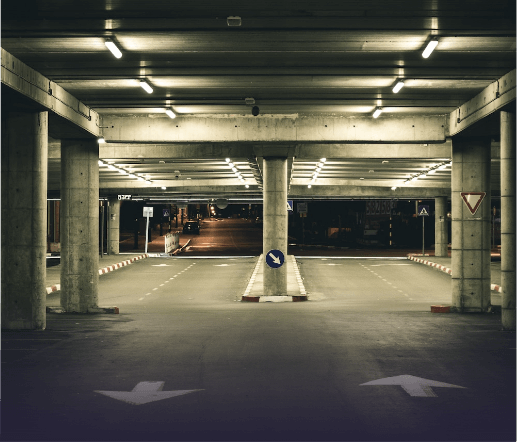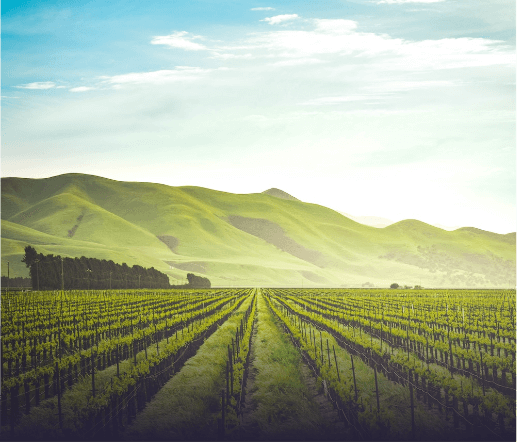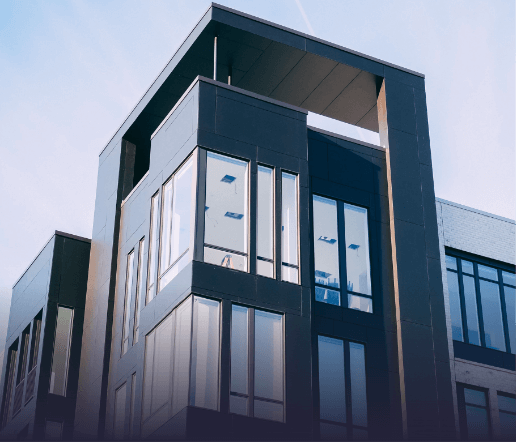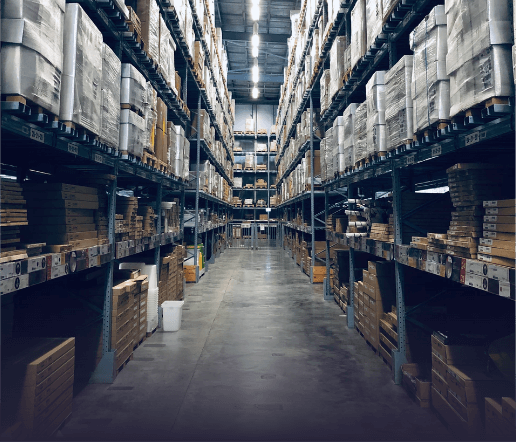 Want to learn how much energy Stellar can save you?
Schedule your free ROI Analysis